Transportation needs fluctuate, grow, and evolve in ways you might be able to anticipate. We can help create not just a solution, but a logistics strategy.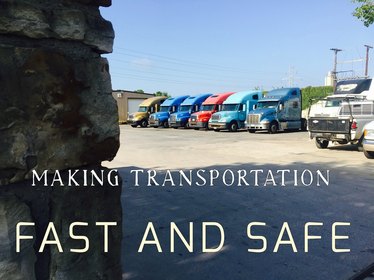 ​Dry Vans, Reefers, Flatbeds, Full Truckload or LTL shipments we can help.
For Questions regarding our services contact us at
info@Txloadrunners.com
---

It takes more than a "very good" driver to take the wheel at Tx Load Runners. In addition to an outstanding driving record, we look for people with a special sense of pride and responsibility. Then we train them, not just in Our procedures, but also in your procedures. So when they show up at your facility, they'll be ready to load.

We hire seasoned professional drivers, and provides extensive training in safety and in company policies and procedures. A great percentage of our drivers are independent owner-operators.

Our Mission

​• To provide safe, dependable, efficient transportation service for dry and liquid bulk products.
• To strive for excellence in all our endeavors, thus achieving total customer satisfaction for both internal and external customers.
• To meet or exceed all customer, regulatory, and environmental requirements in a safe, timely, and cost effective manner.